Information on pet-friendly Houses built for sale—Customize the plan to build your dream house. NEW STYLE home creation—
Japanese  /  English
This is a project of "Discerning Residential in Tsukuba", which started with offers from Miyoshi Asset Consulting, a asset consulting company.
Rather than sold in a completed form, it is a condominium for those who are particular about the lifestyle on the site of 660㎡ (200 tsubo).
This is an order house with a wide variety of menus that can customize the original plan by a first -class architect according to your lifestyle.
Thank you for taking the time to take a look at this brochure.
We are pleased to introduce you to a luxurious home
that breaks away from the compact housing style
that has been the mainstream in Japan.
We strive to offer functional and creative living
for the fulfillment of diversified individual lifestyles.
We wish the house uniquely tailored to you will
become a place to showcase your personality and style,
and provide peace of mind for years to come.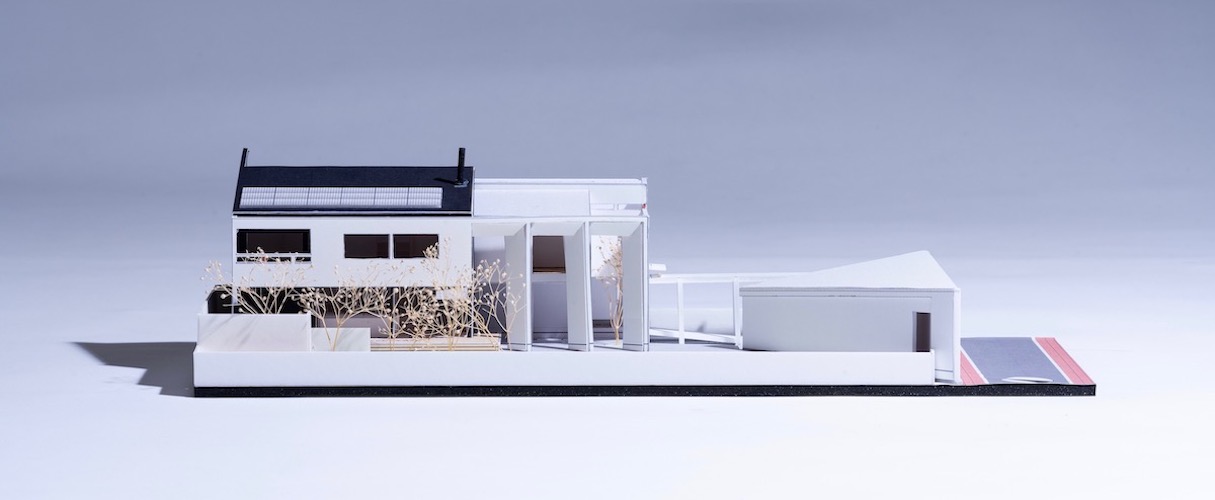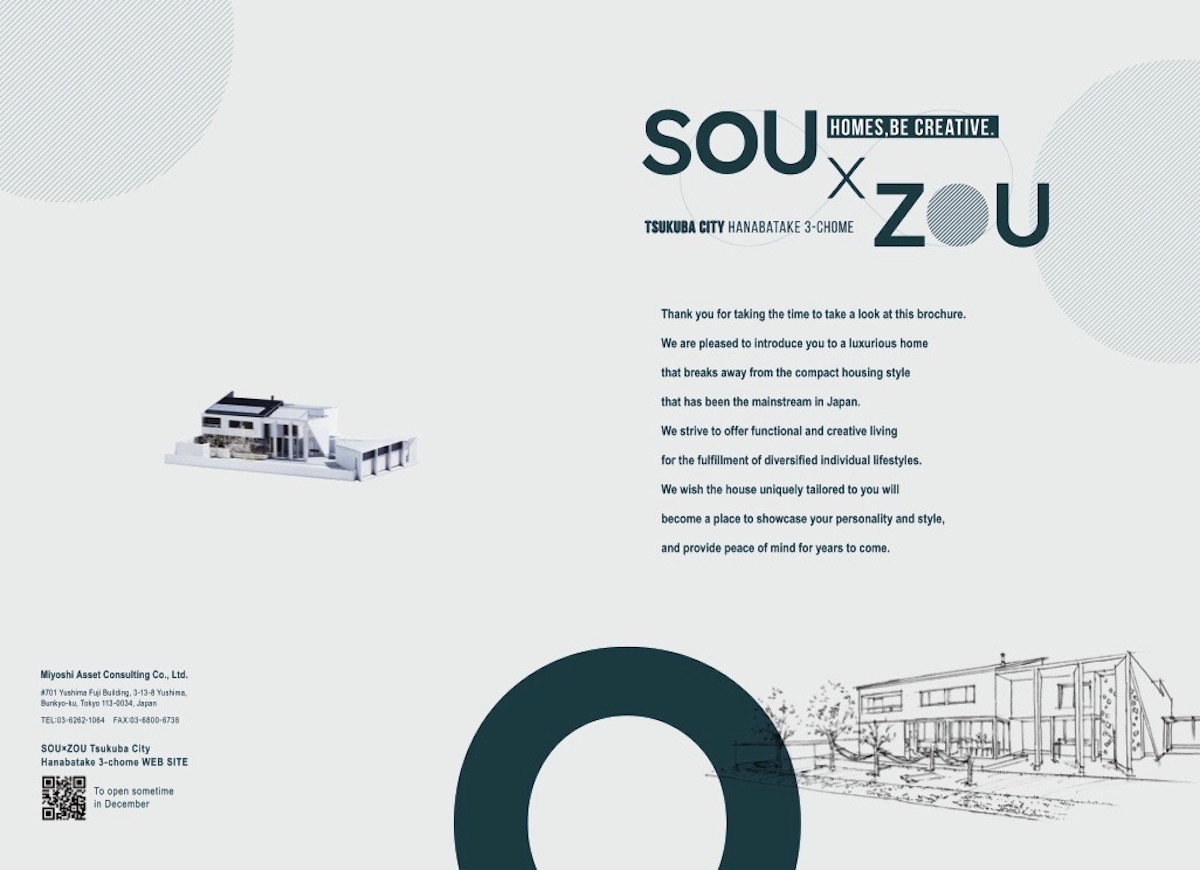 Homes,be Creative.
Enrich your daily life with creativity and imagination.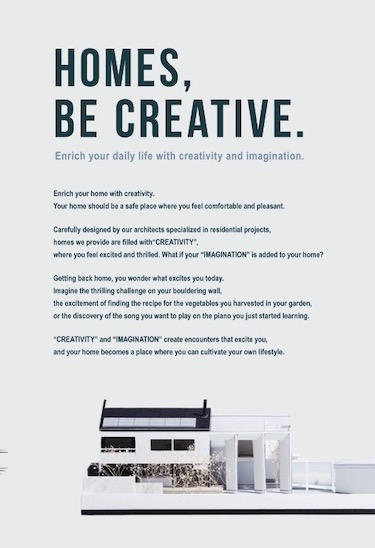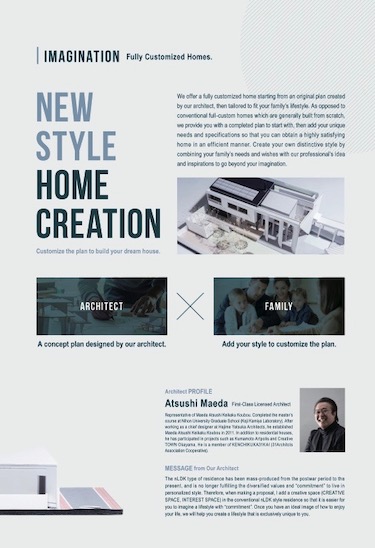 Enrich your home with creativity.
Your home should be a safe place where you feel comfortable and pleasant.
Carefully designed by our architects specialized in residential projects,
homes we provide are filled with"CREATIVITY",
where you feel excited and thrilled. What if your "IMAGINATION" is added to your home?
Getting back home, you wonder what excites you today.
Imagine the thrilling challenge on your bouldering wall,
the excitement of finding the recipe for the vegetables you harvested in your garden,
or the discovery of the song you want to play on the piano you just started learning.
"CREATIVITY" and "IMAGINATION" create encounters that excite you,
and your home becomes a place where you can cultivate your own lifestyle.
Creation
House Plan
Enjoy your life to the fullest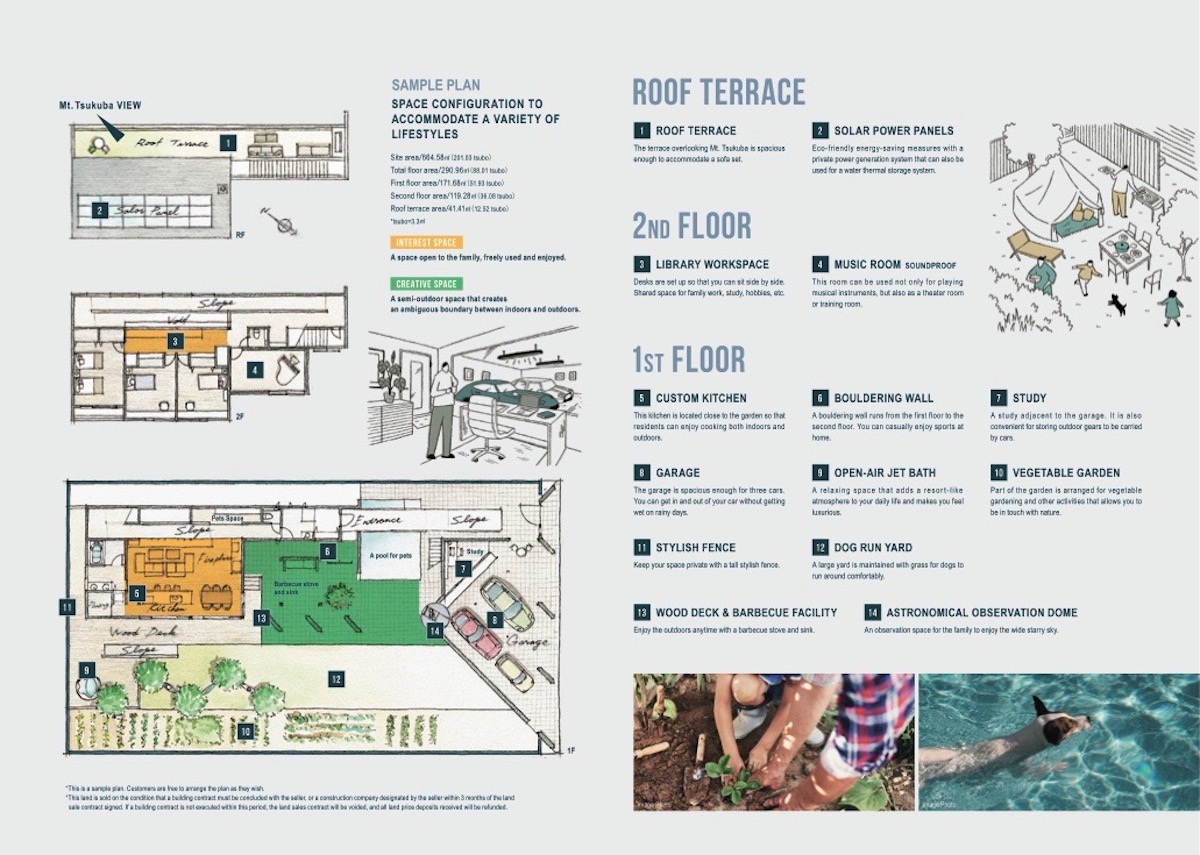 Creativity Imagination
Sports, cooking, outdoor activities, and music. Our house plans are full of creativity, allowing you to enjoy anything you like to do, and to realize a lifestyle that makes the most of your family members' personal styles. The house is equipped with a water storage system for a healthy living environment and disaster prevention measures, along with an anti-seismic system to prepare for earthquakes. Slopes instead of stairs are installed so that everyone, from children to the elderly and even your pets, can move around without stress. The house is designed for everyone to live comfortably for many years to come. In this "creative" home, why not expand your "imagination" while growing your own lifestyle along with your family?
Function    INSPIRATION


Location & Access
Fulfilling both your work and child-care comfortably.
Tsukuba City, Hanabatake 3-chome
"Tsukuba City" is an inspiring city where a creative lifestyle fits well.
■Home to the JAXA Tsukuba Space Center, Tsukuba is a cutting-edge capital of science research in Japan with many private research facilities.There is also an international conference center, stimulating intellectual curiosity that attracts technology not only from within Japan but from around the world.
■Tsukuba city has a good educational environment with excellent universities such as the University of Tsukuba. With the "Tsukuba City Education Promotion Basic Plan" which promotes the "creation of fun schools with dreams and excitement," the city aims to establish "the best education in Japan."
■Large commercial facilities and a wide variety of roadside stores are available.
■Various transportation is available, approximately 45 minutes to Tokyo. (using TX rapid train).
■Beautifully maintained city streets and a rich green environment with parks and botanical gardens.
Architect PROFILE
Atsushi Maeda First-Class Licensed Architect
Representative of Maeda Atsushi Keikaku Koubou. Completed the master's course at Nihon University Graduate School (Koji Kamiya Laboratory). After working as a chief designer at Hajime Yatsuka Architects, he established Maeda Atsushi Keikaku Koubou in 2011. In addition to residential houses, he has participated in projects such as Kumamoto Artpolis and Creative TOWN Okayama. He is a member of KENCHIKUKA31KAI (31Architcts Association Cooperative).
MESSAGE from Our Architect
The nLDK type of residence has been mass-produced from the postwar period to the present, and is no longer fulfilling the diversified values and "commitment" to live in personalized style. Therefore, when making a proposal, I add a creative space (CREATIVE SPACE, INTEREST SPACE) in the conventional nLDK style residence so that it is easier for you to imagine a lifestyle with "commitment". Once you have an ideal image of how to enjoy your life, we will help you create a lifestyle that is exclusively unique to you.